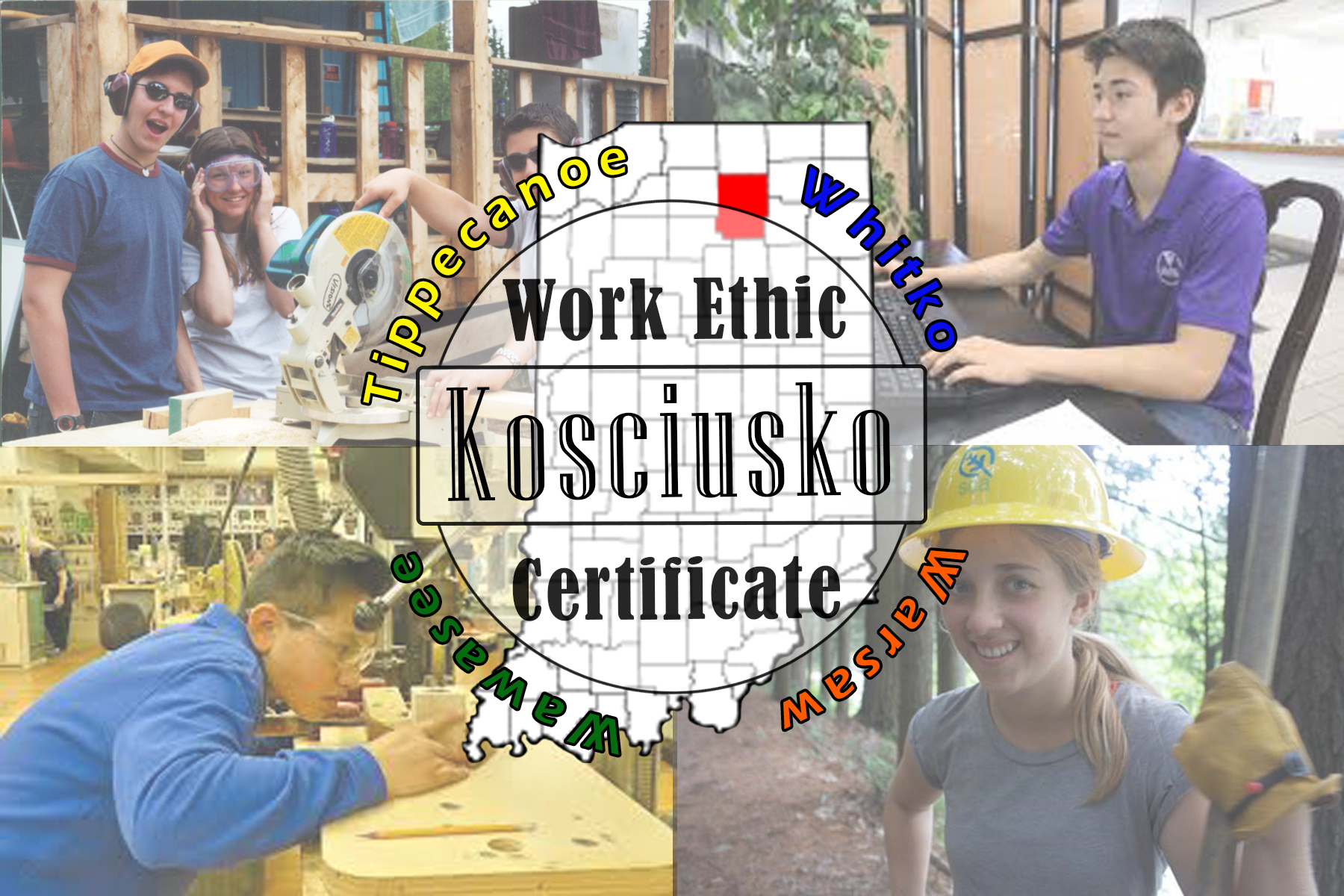 Warsaw Community Schools in collaboration with Wawasee and Tippecanoe Valley High School is excited to introduce the Kosciusko Work Ethic Certificate! This is a new award available to Kosciusko County Senior students.
A Work Ethic Certificate honors students who display that they are future-ready; no matter what their future plan is! Students earning this prestigious award will be recognized in some distinguished way at graduation, receive a certificate signed by the governor, and be eligible for a variety of incentives pledged by our industry partners.
A rubric, created in partnership with local employers, that focuses on attendance, behavior, grades, as well as soft skills such as the ability to work with others, follow-through on tasks, respectfulness, etc. will be used to determine if the student has received the award.
Registration is now open to students and approximately 80 Warsaw High School seniors are on track to earning this award. We are still looking for more industry partners to get involved! If you are interested or have questions, please contact Jill Jackson- Assistant Director, Warsaw Area Career Center via email at jjackson@warsawschools.org or by phone 574-371-5074 ext. 2105.