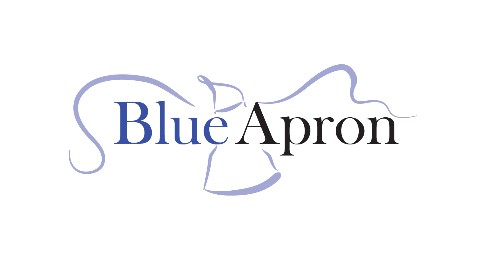 Blue Apron is pleased to announce an altered schedule for the weeks of February 27 and March 6. Due to SAT Testing and an upcoming Staff Development Day, our days of operation will change. So, our culinarians have decided to roll out the Food Truck once again. The hours will remain as in the past, Chef Bragg revealed, but the Food Truck will only be available Thursday, March 2 and Wednesday, March 8 from 11:00 am - 1:00 pm. Blue Apron will be closed for these two weeks, but the Food Truck will be available on the aforementioned dates.
The restaurant takes pre-orders or dine in.
Reservations can also be made for your group.
If you have changes in your order, cancellation or special instructions you can email to blueapron@warsawschools.org and our eager students will be excited to have the opportunity to practice and perfect their trade by serving you.
- Chef Mark Bragg
mbragg@warsawschools.org
FOOD TRUCK MENU
-Shaved Prime Rib Sandwich served with jus, Steak Fries and Horseradish upon desire.
- Mahi Mahi Street Tacos served with Salsa Verde, Arroz Rojo and fresh fried Chips with Pico de Gallo.
- Chicken and Waffles
Soups - from the Potager
- Soup Du Jour - Lobster Bisque - Cup or Bowl
- French Onion - Cup or Bowl
Salads - from the Garde manger
- Wedge Salad with Bacon, Tomato and Bleu Cheese dressing
- Spinach Salad with Hot Bacon Dressing
BOX LUNCH - BLT Sandwich with avocado mayonnaise, Mint Watermelon Salad, House-Made Chips, No-Bake Cookie and Bottled Water
Desserts - from the Bakery
Dessert Du Jour - Pot de Creme
- Biscotti served with Coffee
- Carrot Cake
- No-Bake Cookie (contains Peanut Butter)
Click here for the restaurant menu.
Pre-orders can be placed here > 2022-2023 Blue Apron Order Form The order form is on and ready to take your order. Order deadline is 9:59am each Wednesday and Thursday. Order form is turned off during service days (Wed and Thurs) at 10am. It is turned back on again after school each of those days.
Dining in??? - Please make a reservation here >> Reservation Form

Our student chefs prepare seasonal specials, including a main course entrée, soup and cheesecake du jour. Some dishes are available for a limited time only!
Open 11:00 AM - 1:00 PM on Wednesdays and Thursdays and enter at Door 10A
The Blue Apron is a student-run full-service restaurant.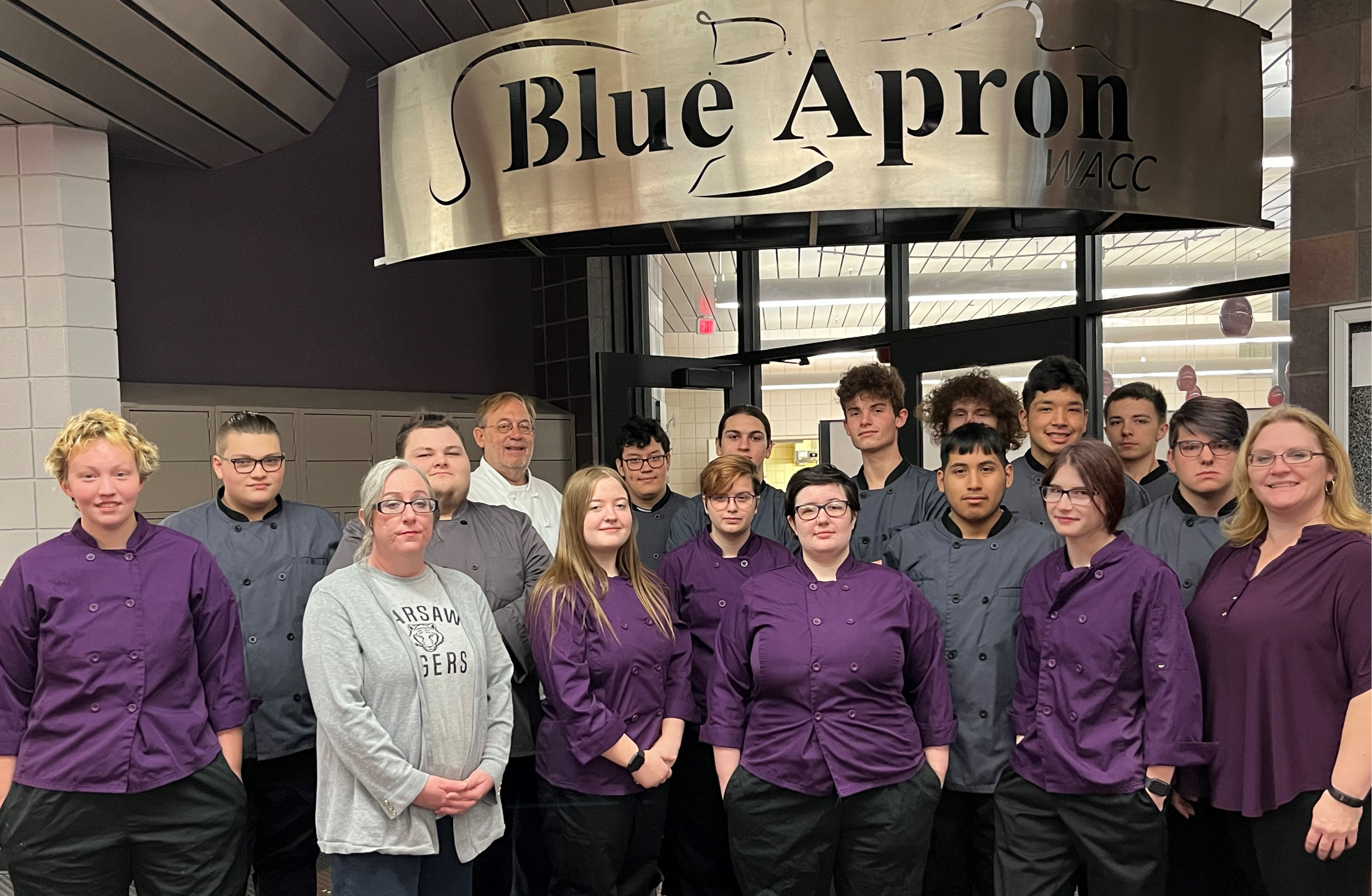 In French cuisine, the color of an apron worn by the staff denotes the level of mastery. The Blue Apron is known for it's "student in training" approach. Our students are receiving both high school and college credit while enrolled in the program.

The Blue Apron is located in the Warsaw Area Career Center.
Visit us at the Warsaw Community High School Campus.
1 Tiger Lane
Warsaw IN, 46580