Thank you to the Kosciusko Chamber of Commerce for bringing local business leaders to hear about our career pathways today. The Warsaw Area Career Center is thankful to have strong community support to help educate our students in the classroom and in the workplace. #wcsmission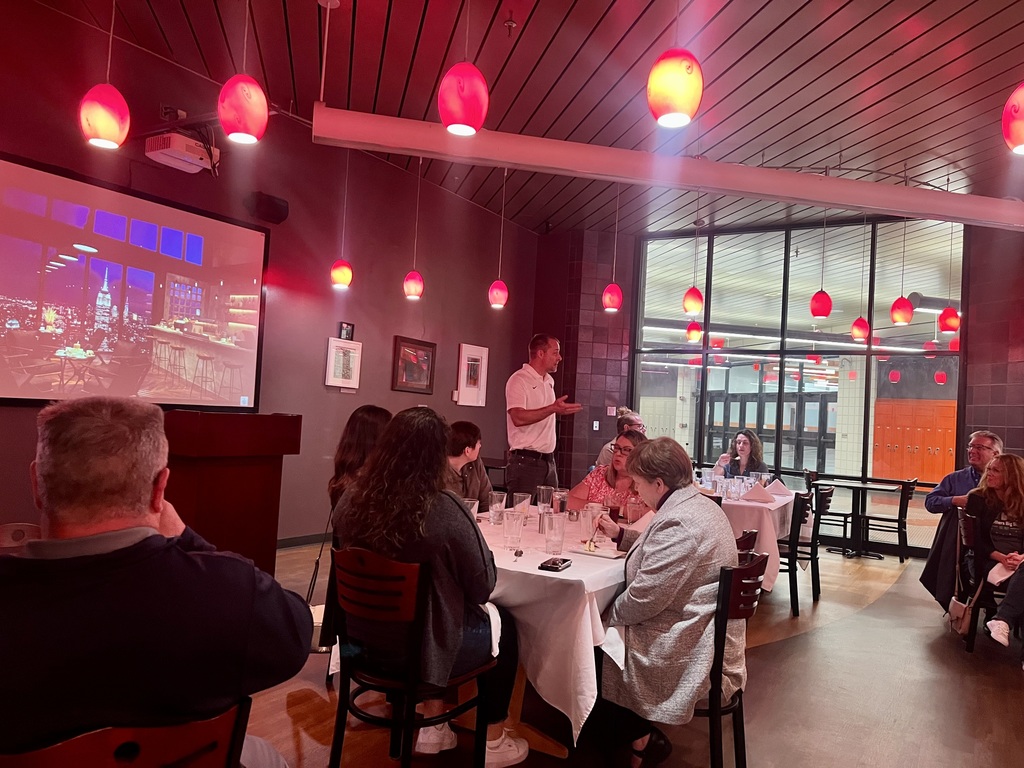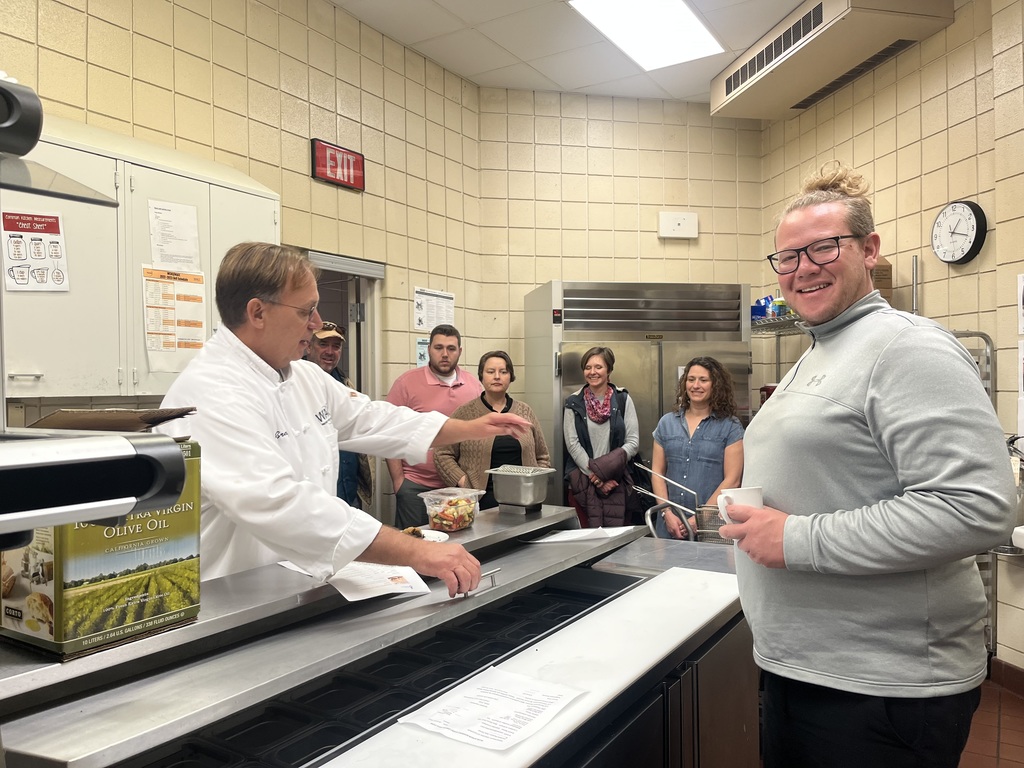 WCHS-->MDW-->LAX...Good luck to Molly Kissling, Isaac Price, and Blake Schnackenberg as they compete at the Business Professionals of America National competitions in Anaheim, California this week. Thank you to Mr. Schramm and family for escorting them! #wcsmission
Today we surprised Mrs. Jill Jackson, Assistant Director of the WACC, with the 2023 IACTED Outstanding Administrator award. Congratulations Mrs. Jackson! Thank you for all you do for our students and staff! #wcsmission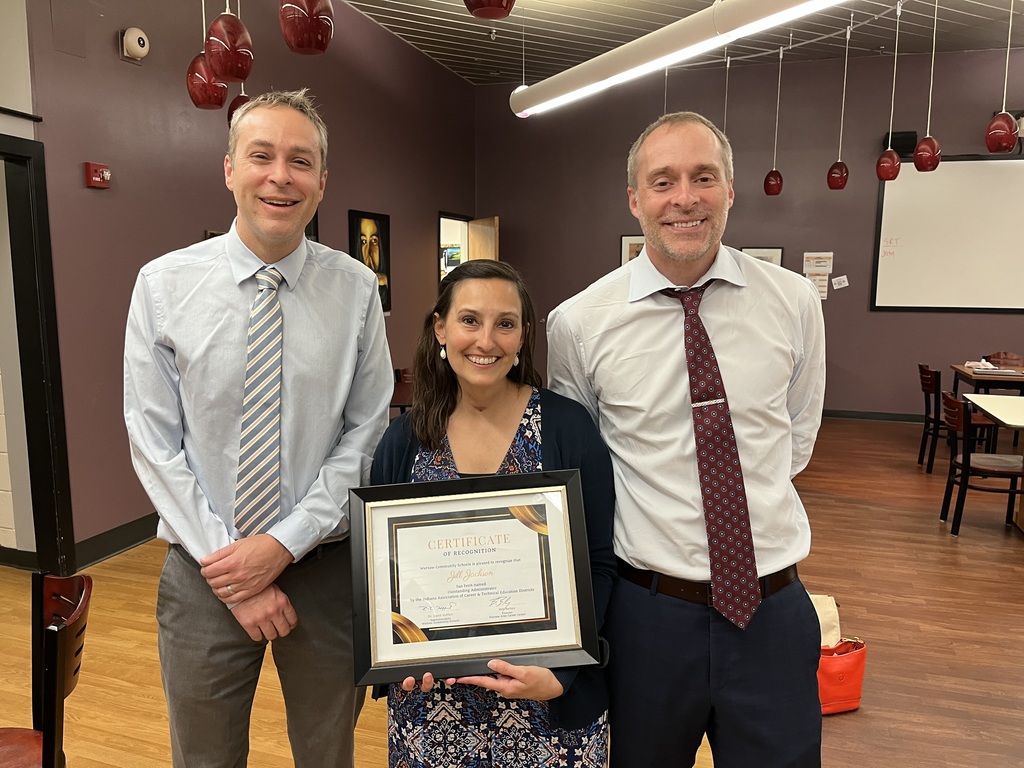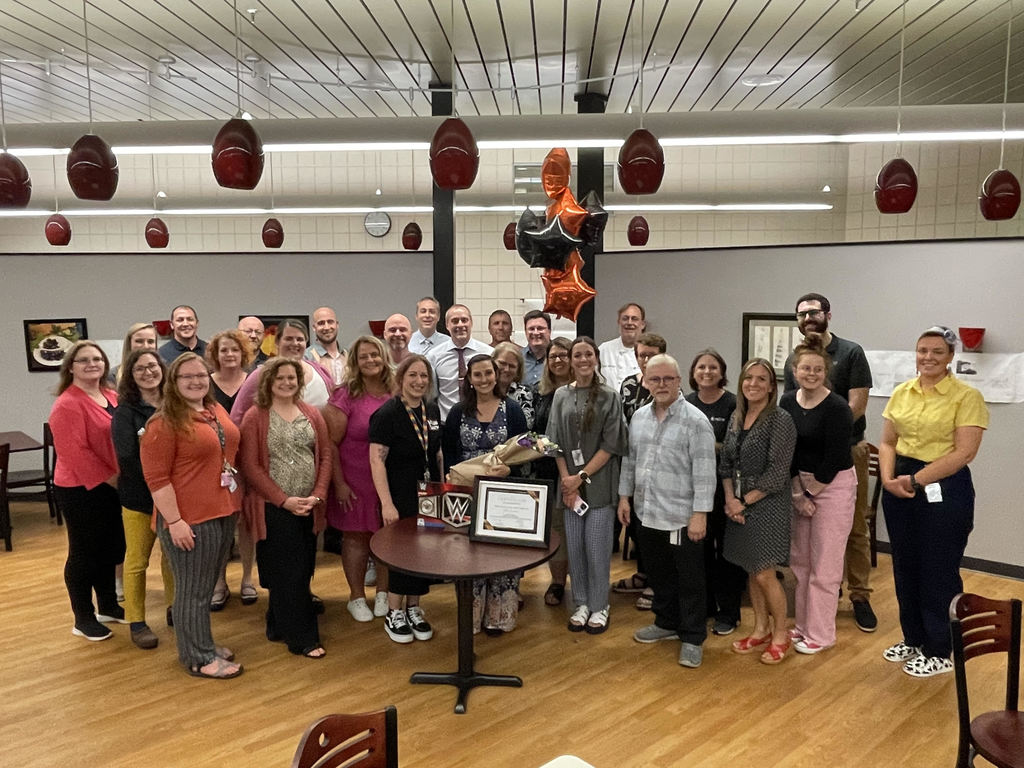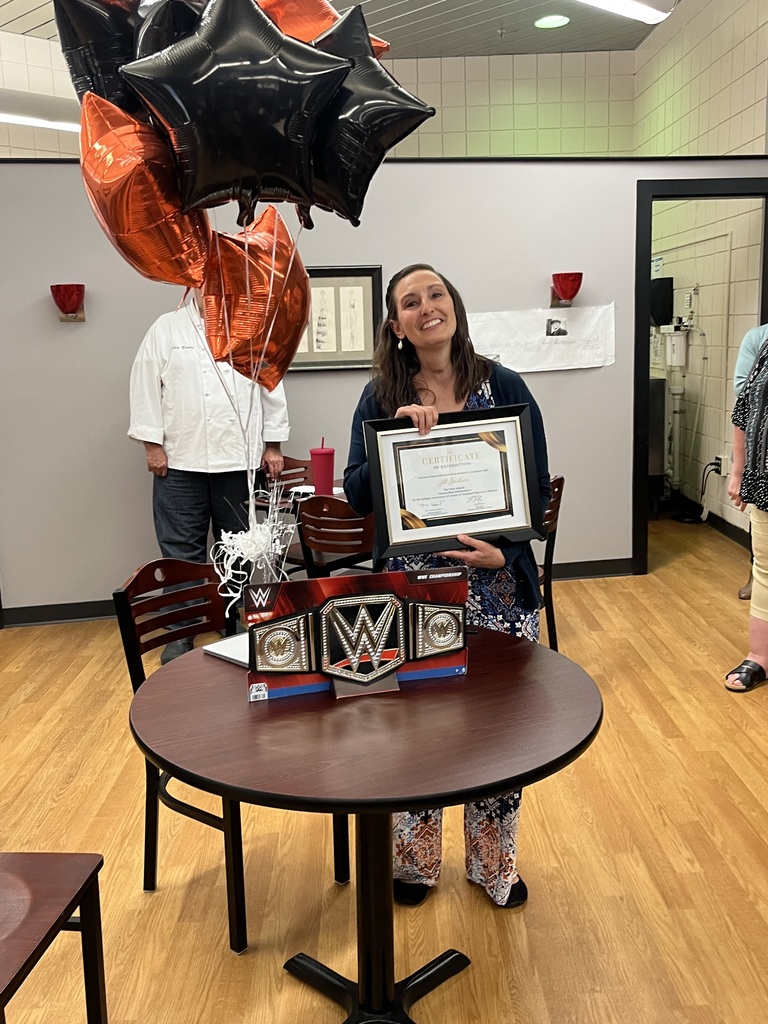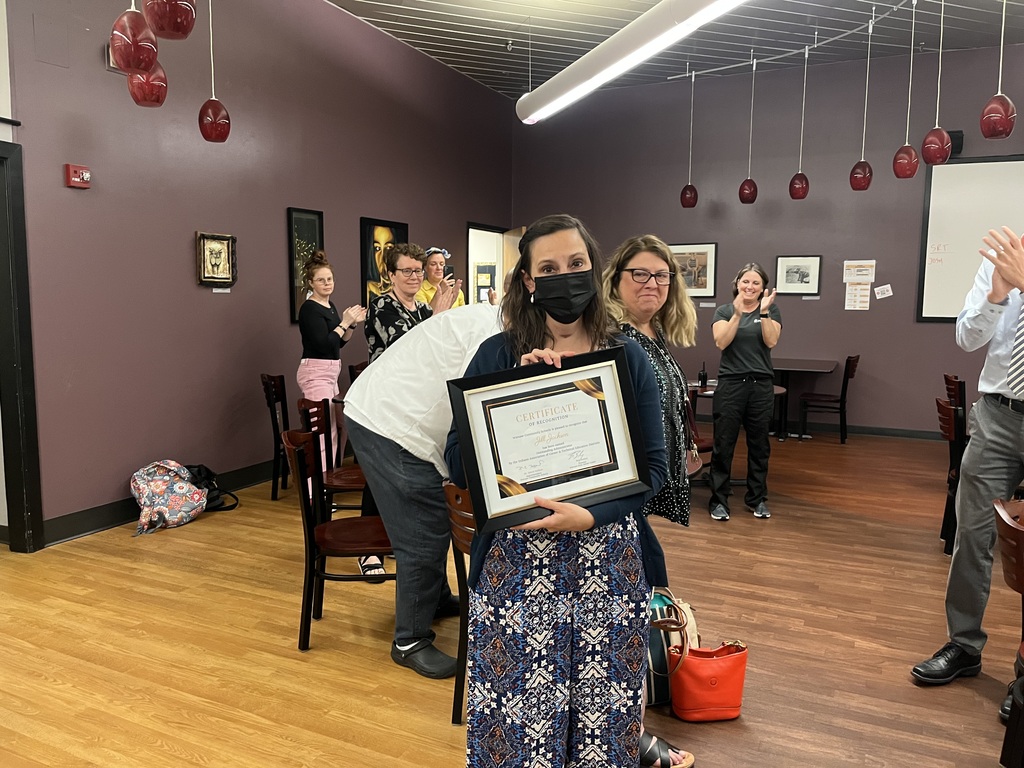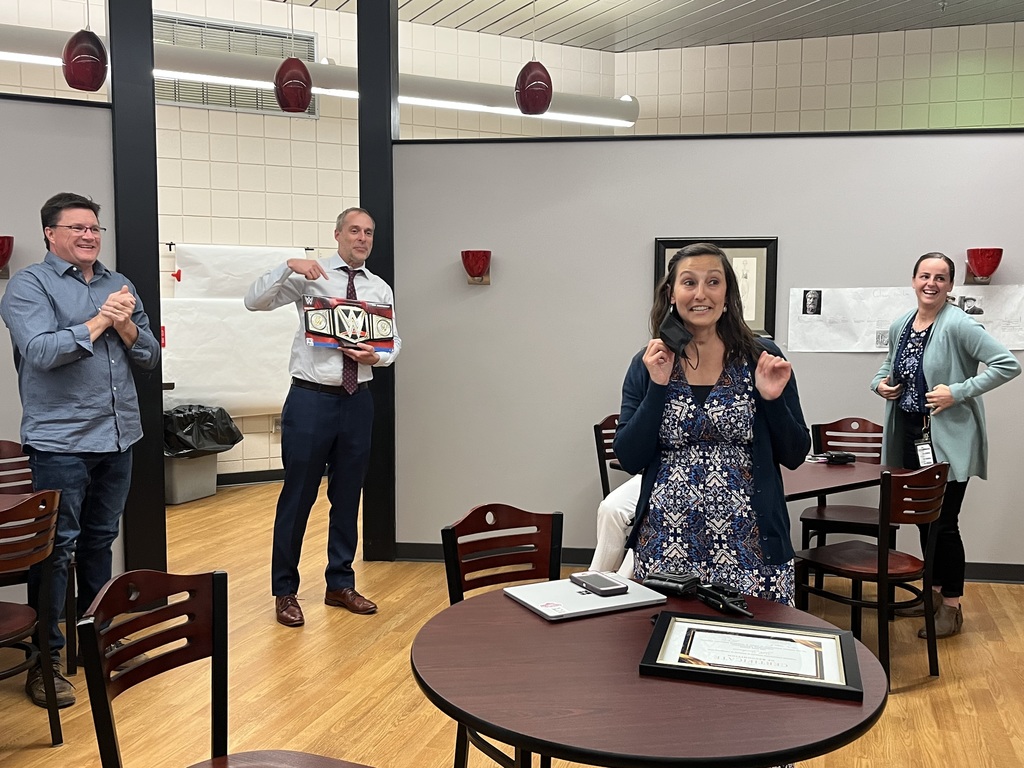 Ready for a new style for spring? Warsaw Area Career Center Cosmetology School is offering a "FREE HAIRSTYLE WITH ANY PAID HAIRCUT" for the rest of the school year. Call 574-371-5085 to book your appointment.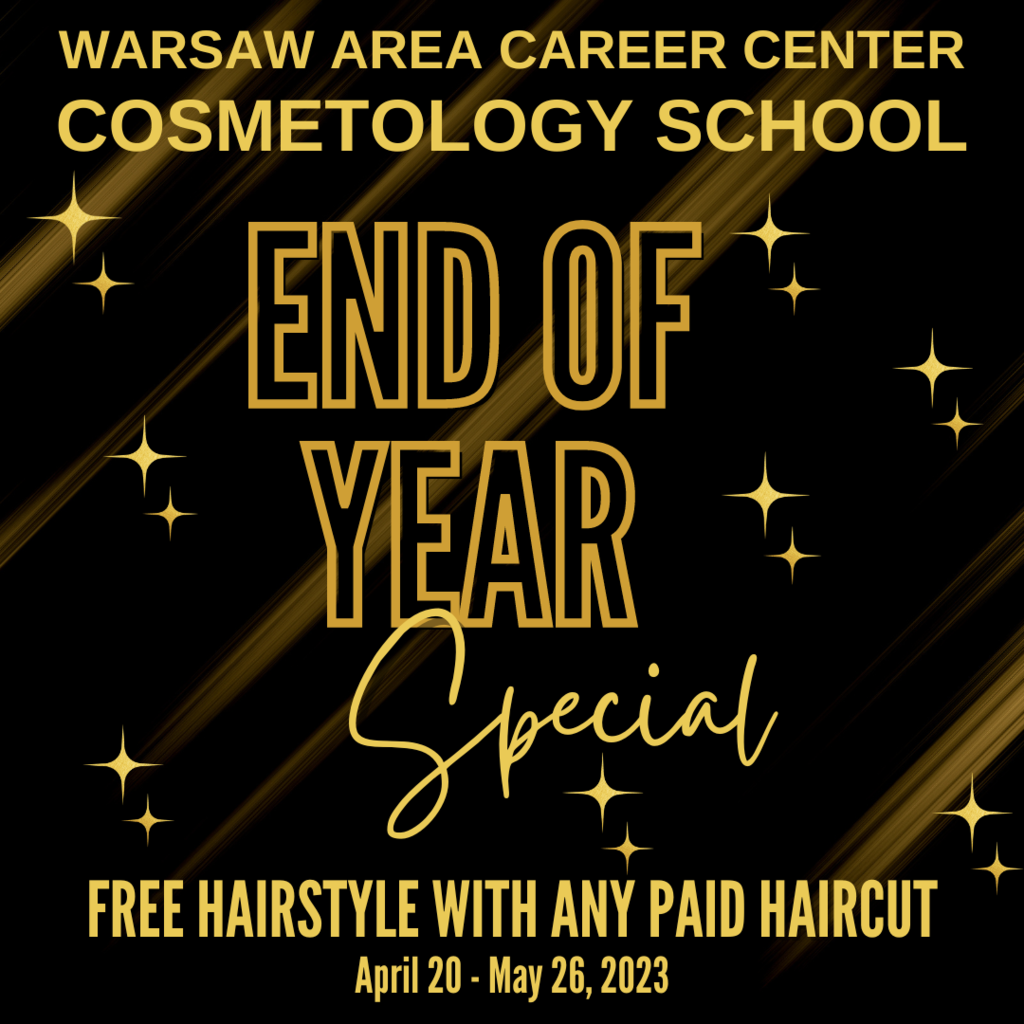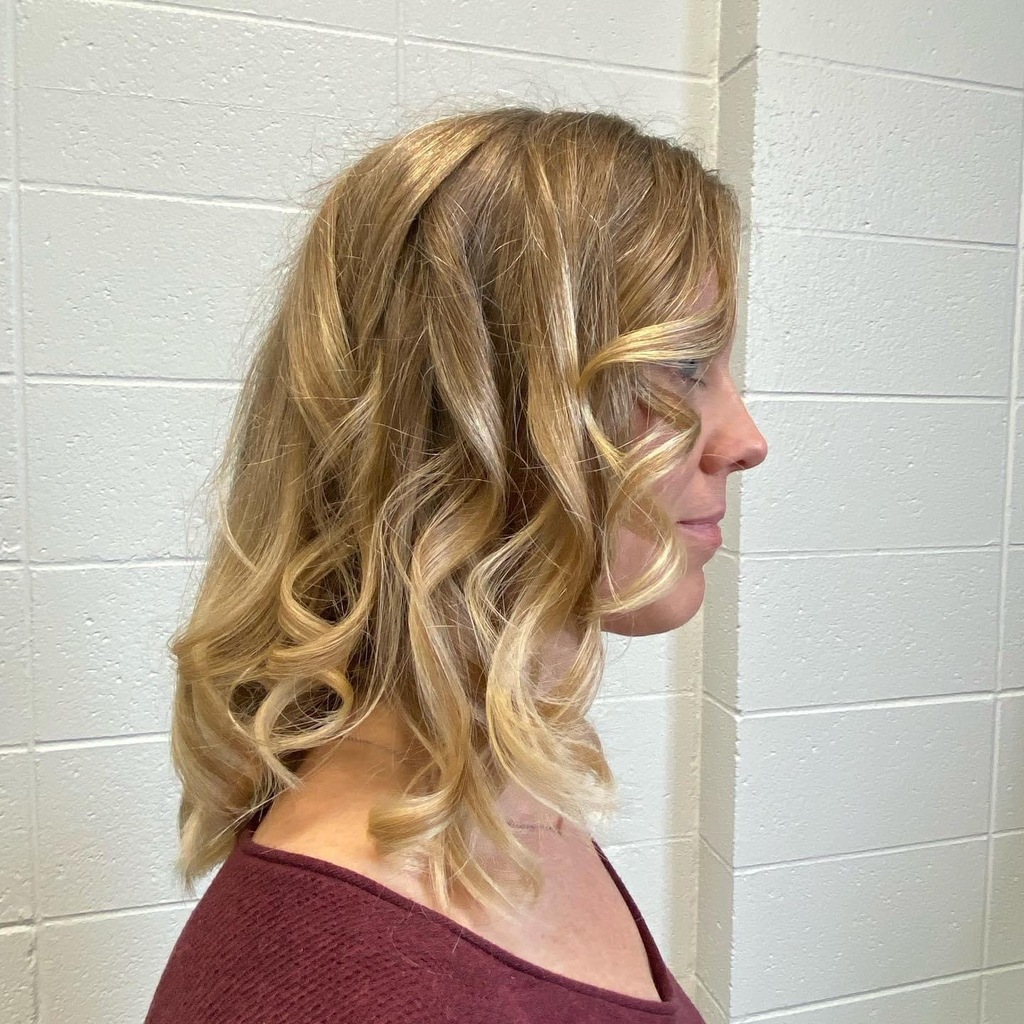 SAVE THE DATE: We're excited to share that WCS has partnered with Lutheran Kosciusko Hospital for the annual Physical Night on April 27th in the TRAC. Physicals are only $25 and EKG's will only be $9. We hope to see all of our athletes there!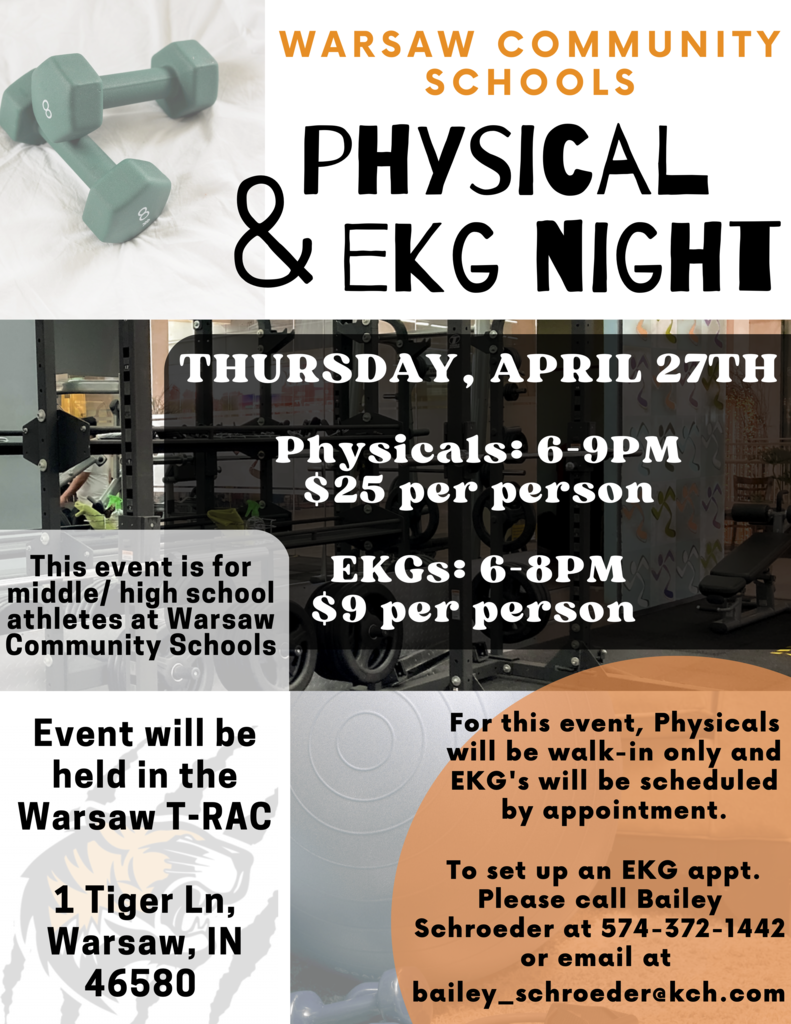 Super Shot registration is now open! This is a convenient way to get required shots for ALL upcoming 6th and 12th grade students on May 12. Sign up here or scan the QR code: tinyurl.com/387zkvcs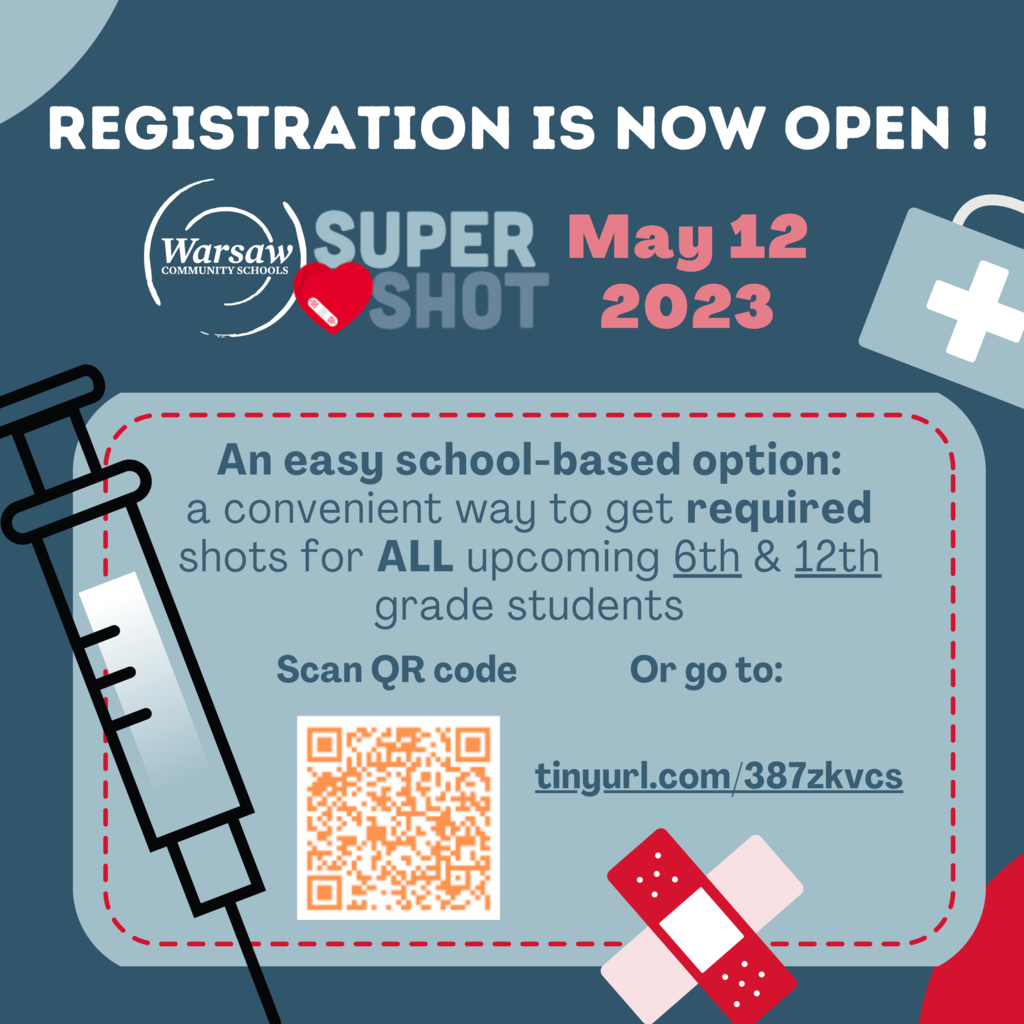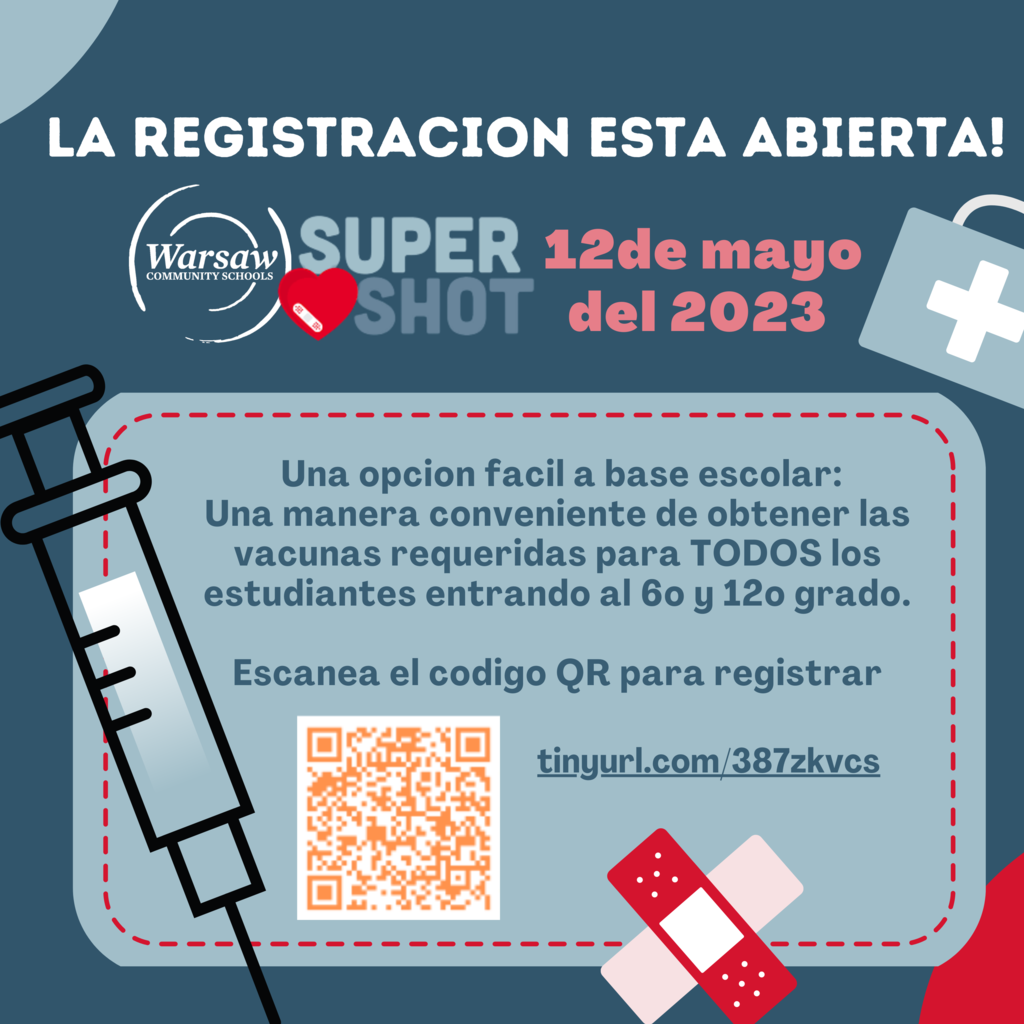 Mr. Jacob Riley and 3 Warsaw FFA members met US Representative Rudy Yakym this week. They discussed upcoming policies, including the Farm Bill, and gave feedback from the agriculture community perspective. Thanks to Indiana Farm Bureau and Ed & Tammy Boggs for the opportunity.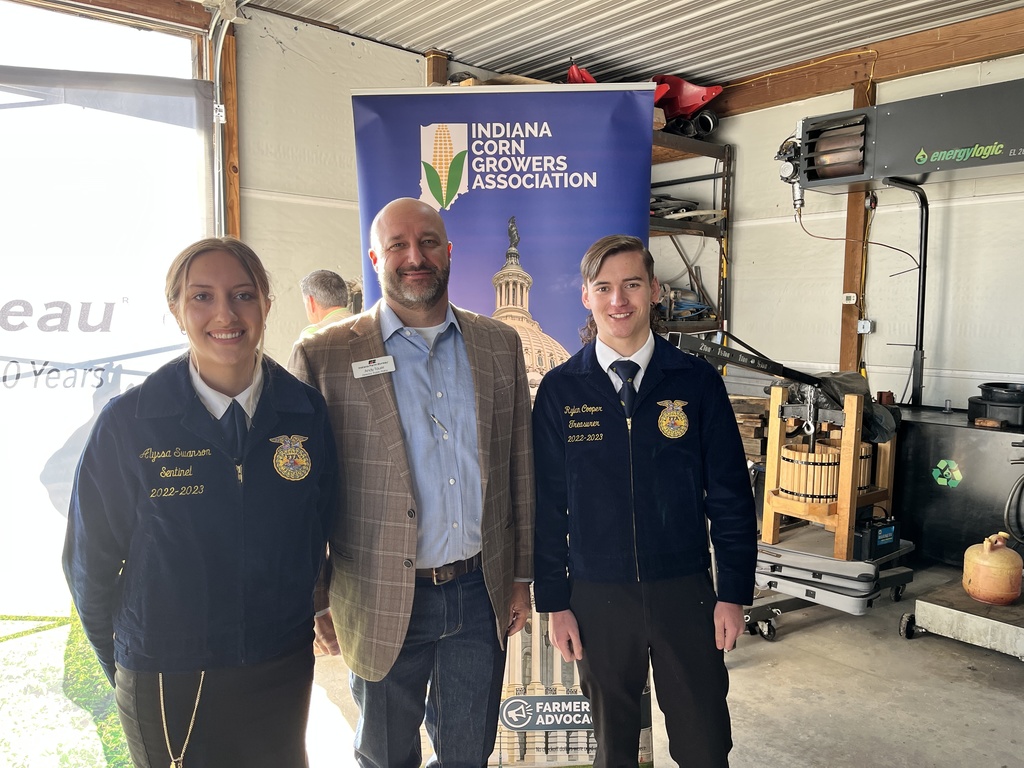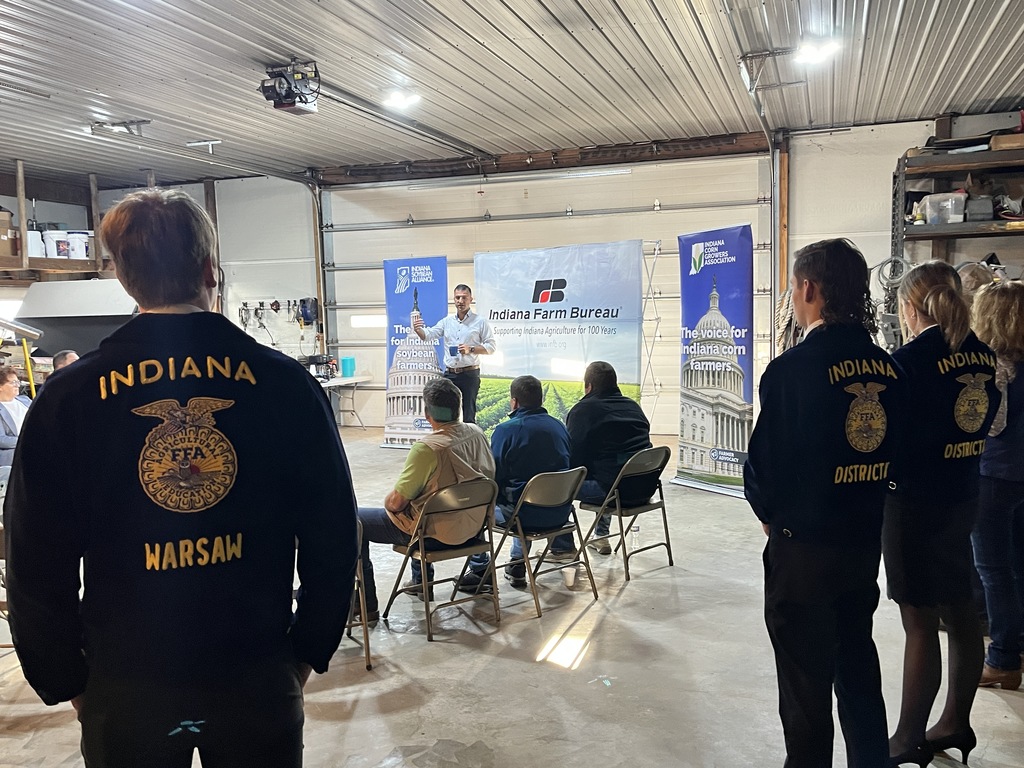 Good luck to the WACC students participating at the HOSA State Leadership Conference for future health professionals in Indianapolis this week. Thanks to Mrs. Eherenman and Mrs. McDonald for chaperoning this trip.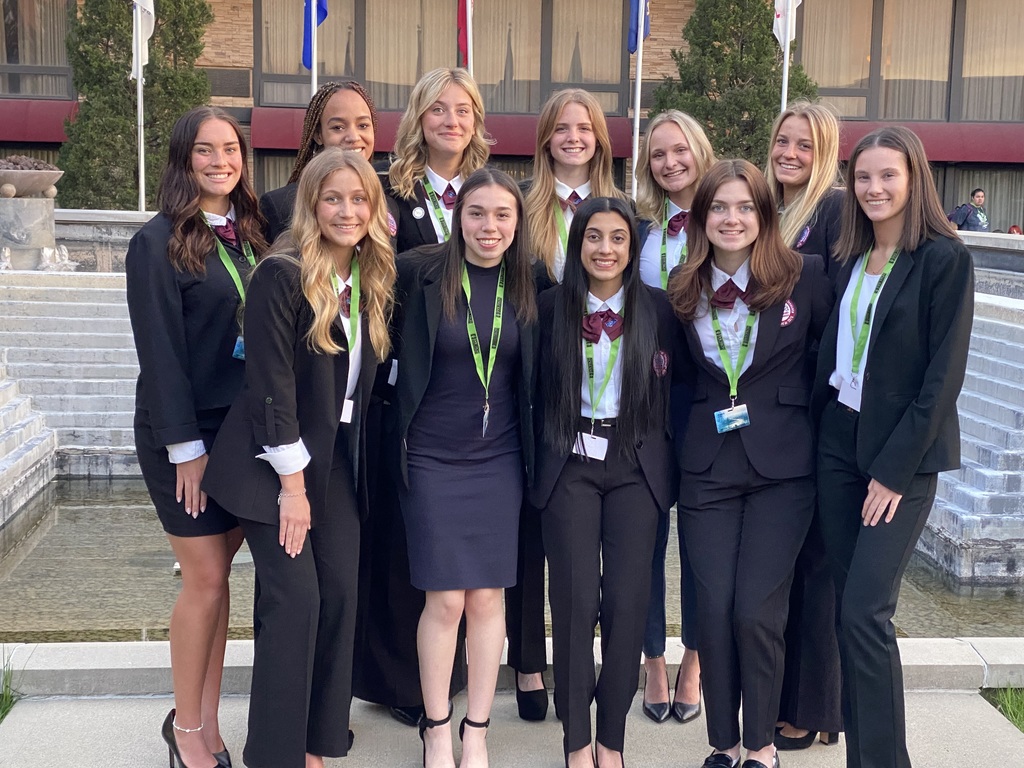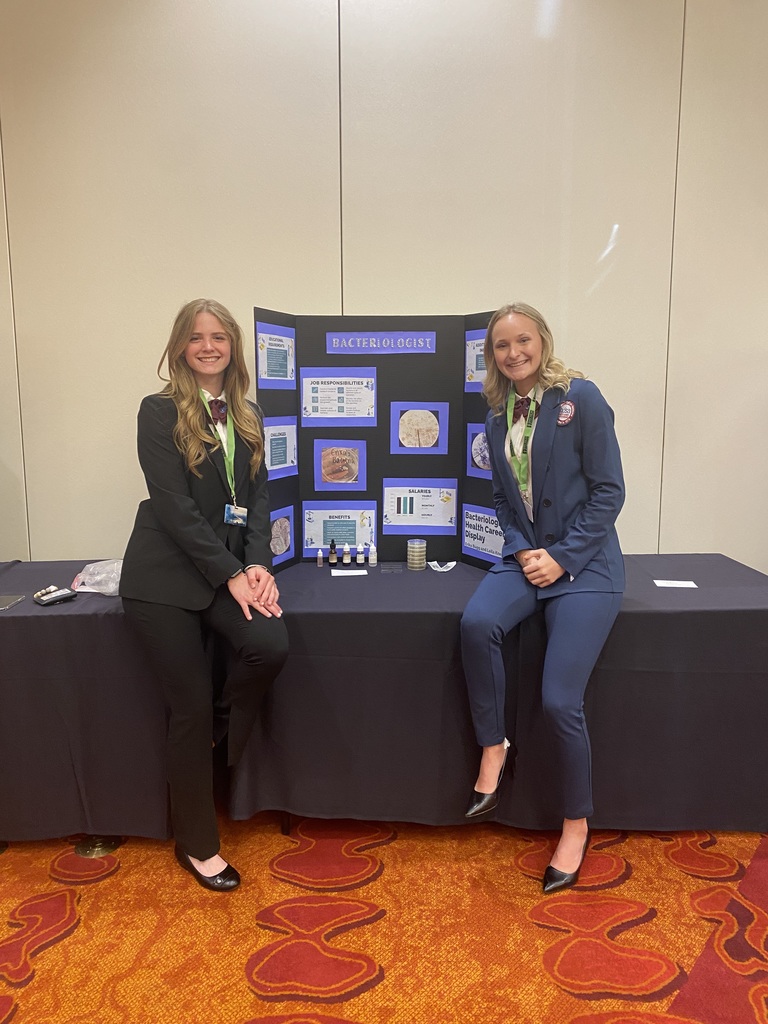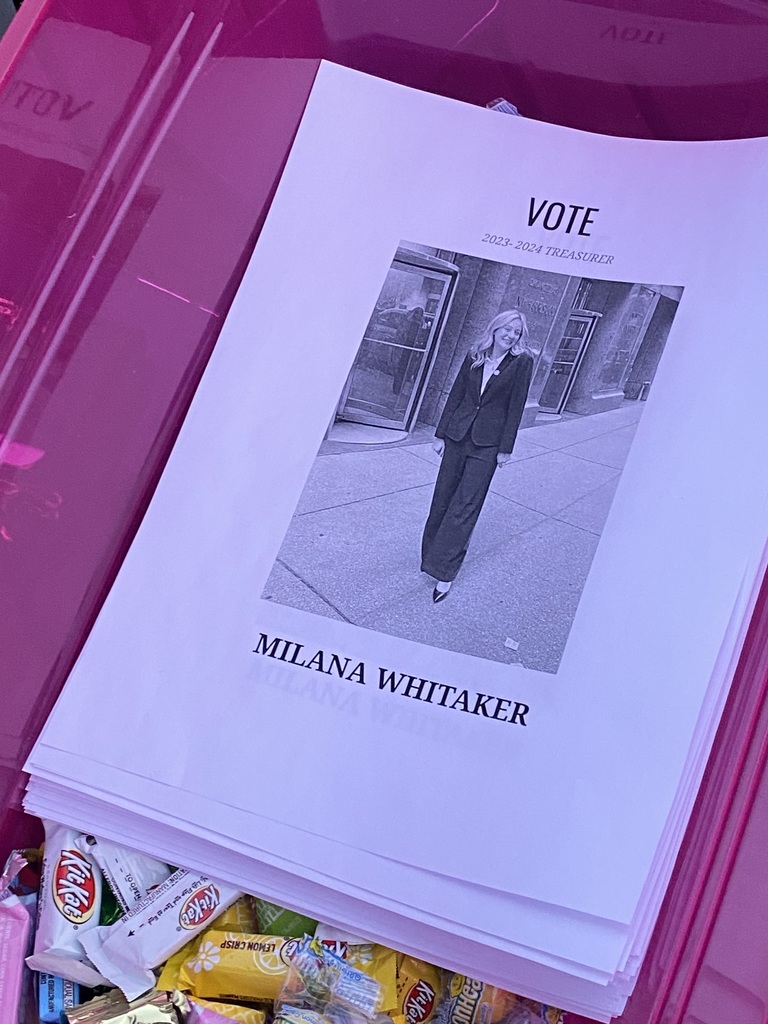 Welcome back from spring break! We hope that you're well rested and ready to finish strong! Hard to believe there are just seven weeks left in the 22-23 school year. Did you know that registration(new and returning students) is open for next year? Here is the link:
www.warsawschools.org/o/warsaw/page/registration1
#wcsmission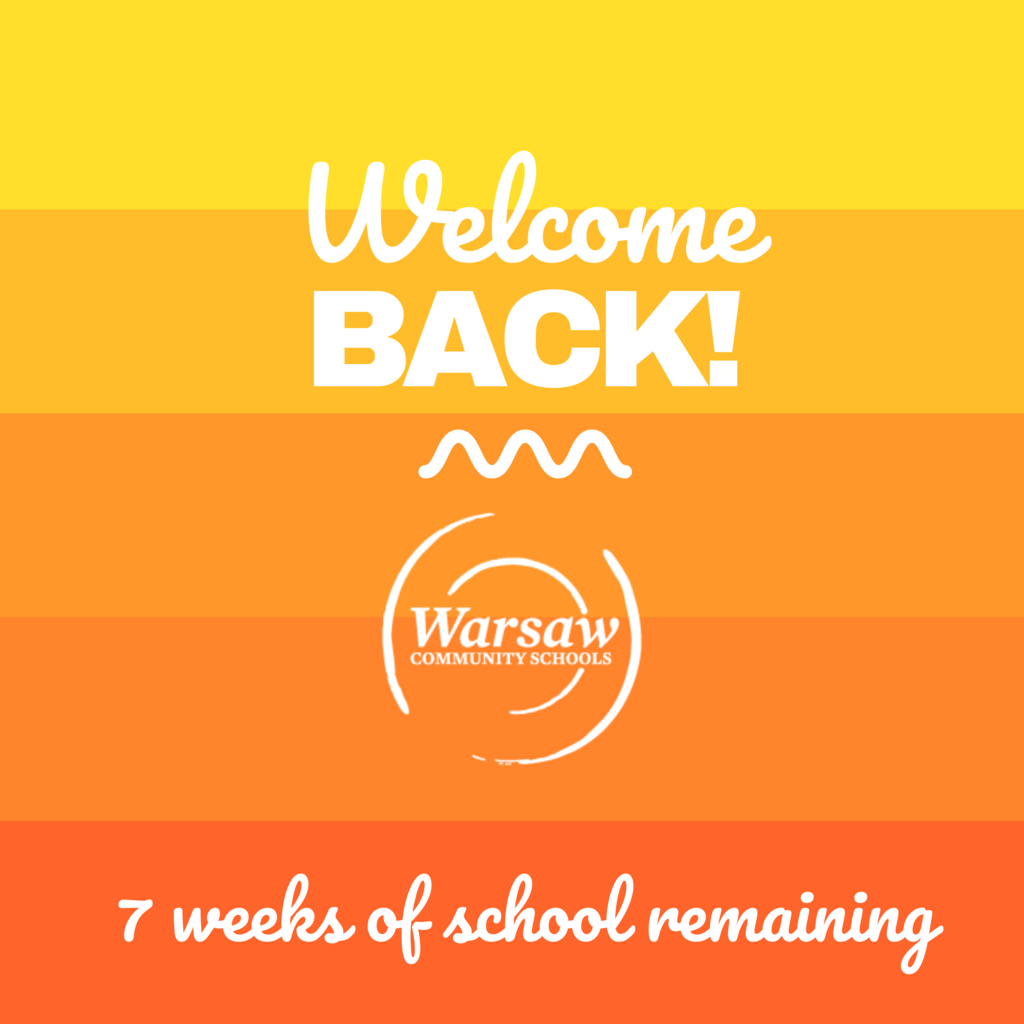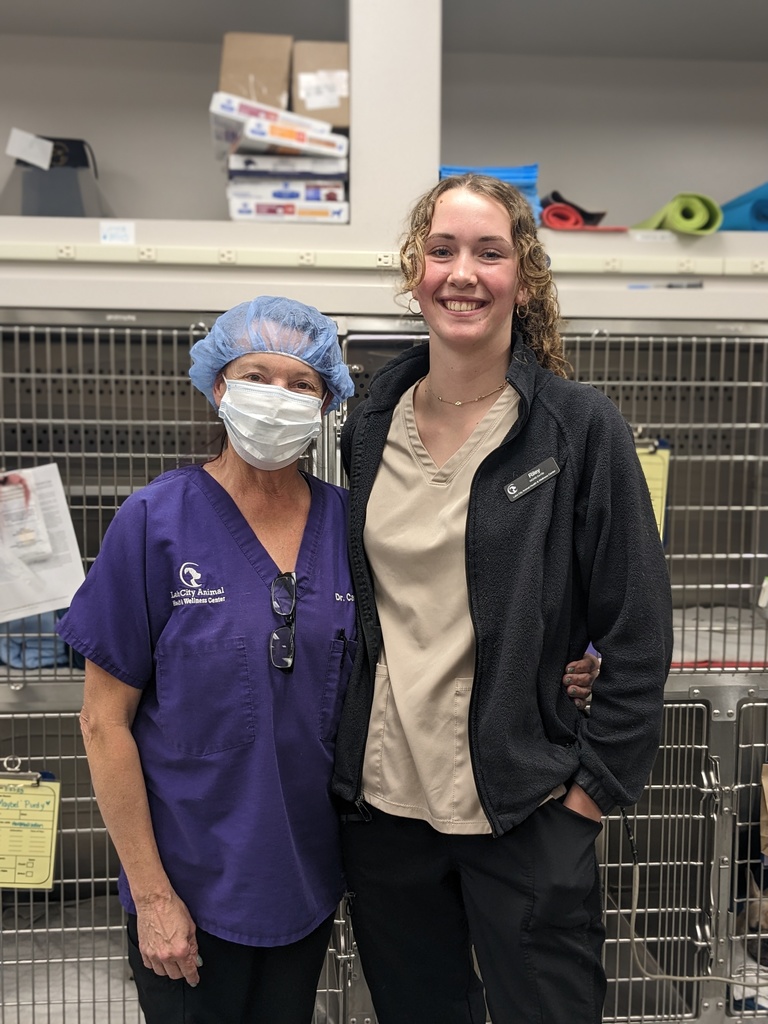 We look forward to seeing you at the Warsaw Area Career Center Cosmetology School Salon after Spring Break. Call 574-371-5085 to book your appointment.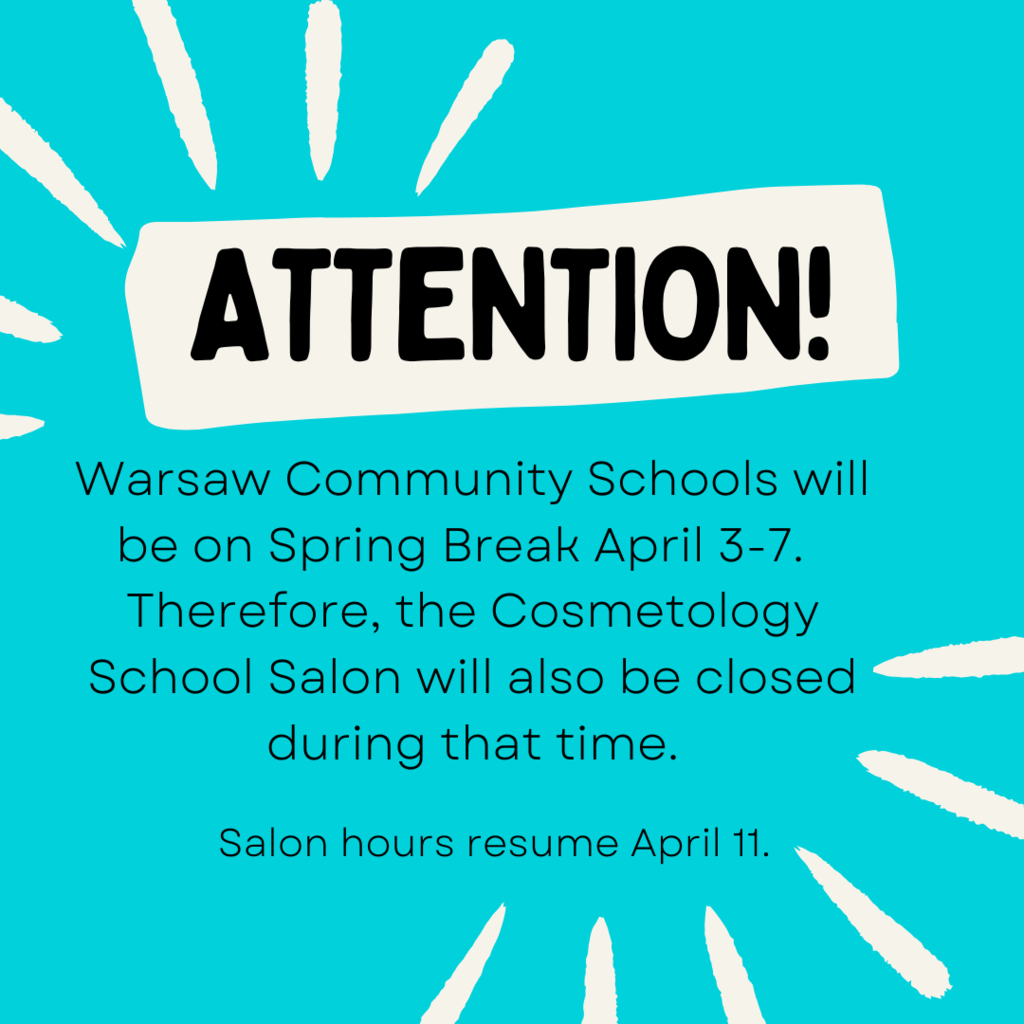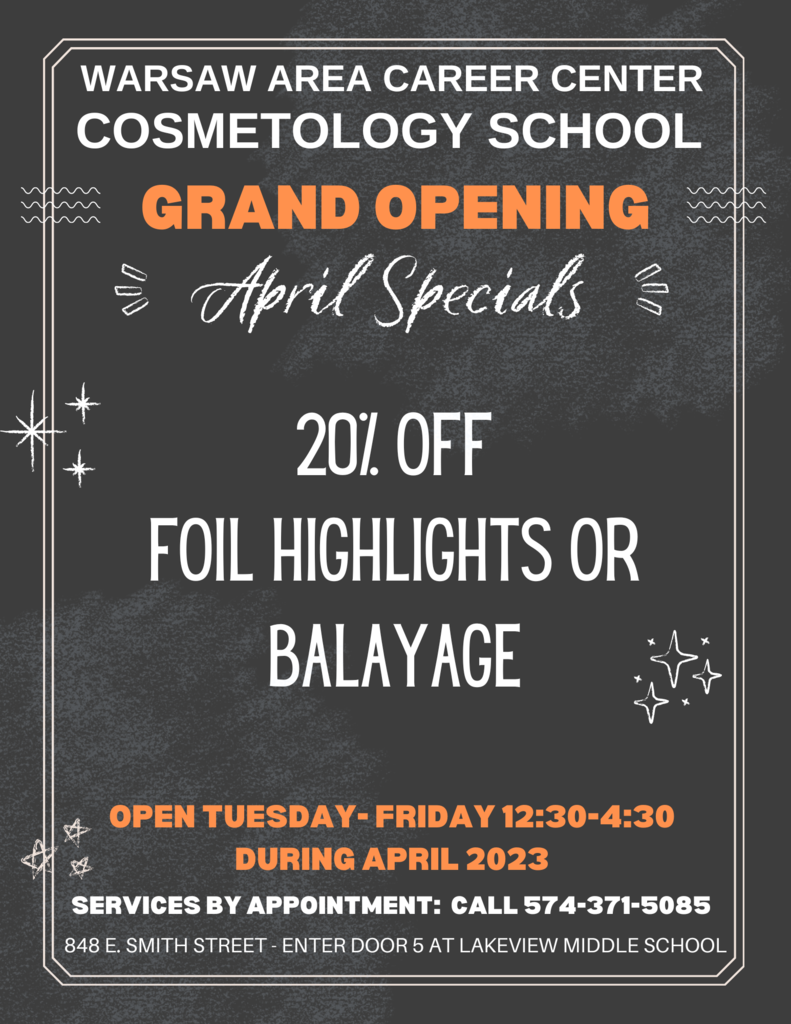 Thank you to our community partner volunteers who participated in mock interviews with our Adult Roles & Responsibilities and JAG students today. Your support in growing the skills of our WACC students is much appreciated!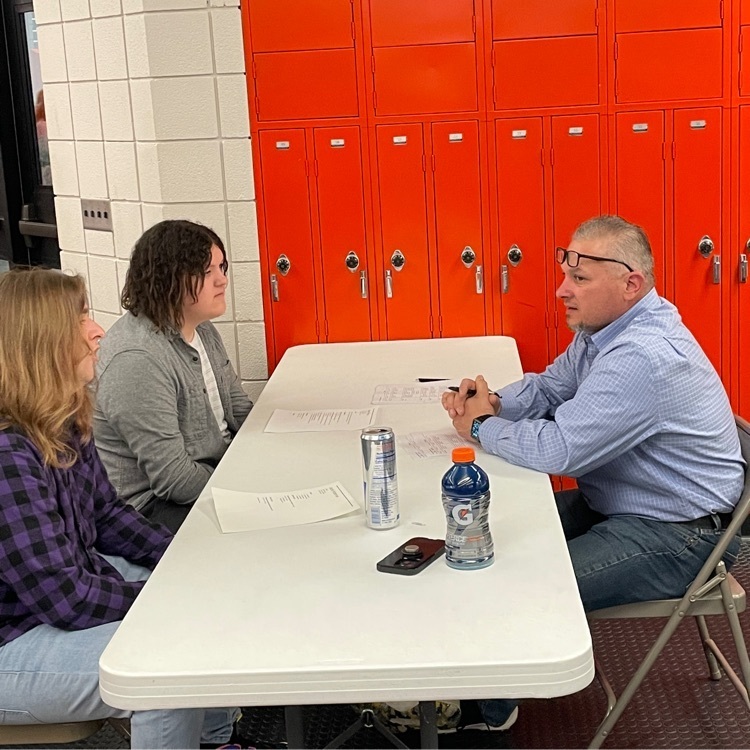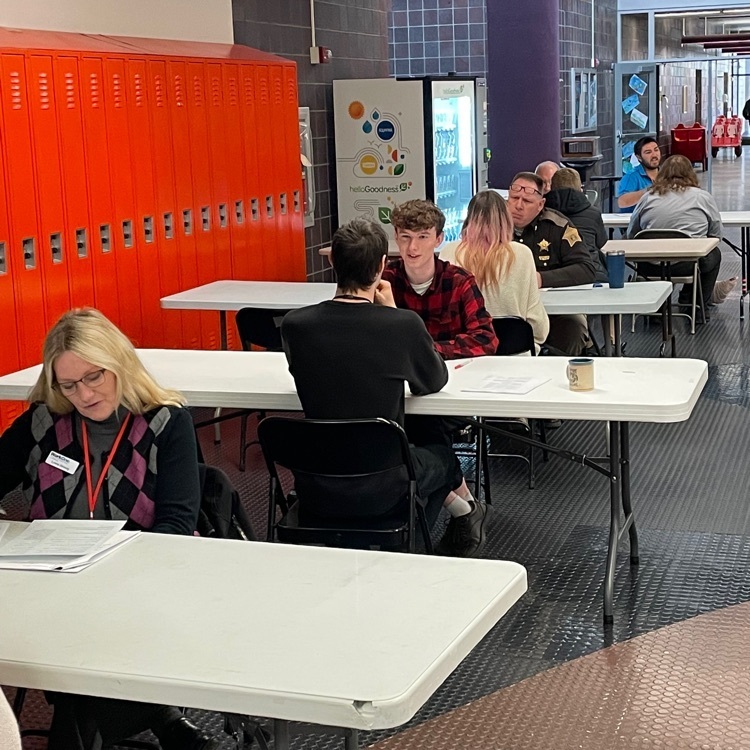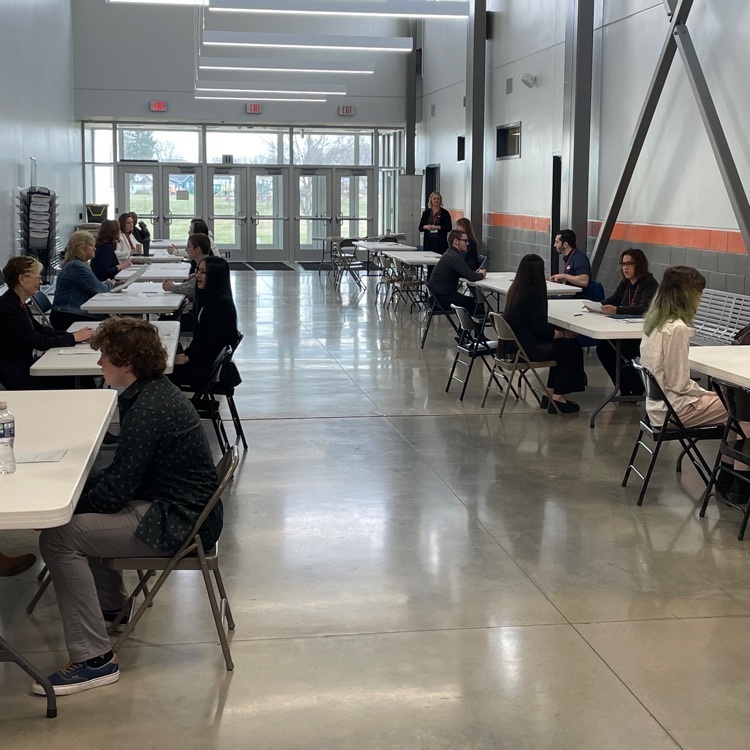 WCHS Seniors, listen up! Ivy Tech Warsaw is hosting a "Learn While You Earn Hiring Event" where attendees will be able to apply, interview, and possibly leave the event with a job. 18 local employers will be there, and they all offer tuition assistance at Ivy Tech, BUT you do not have to attend (or plan to attend) Ivy Tech to take advantage of this opportunity!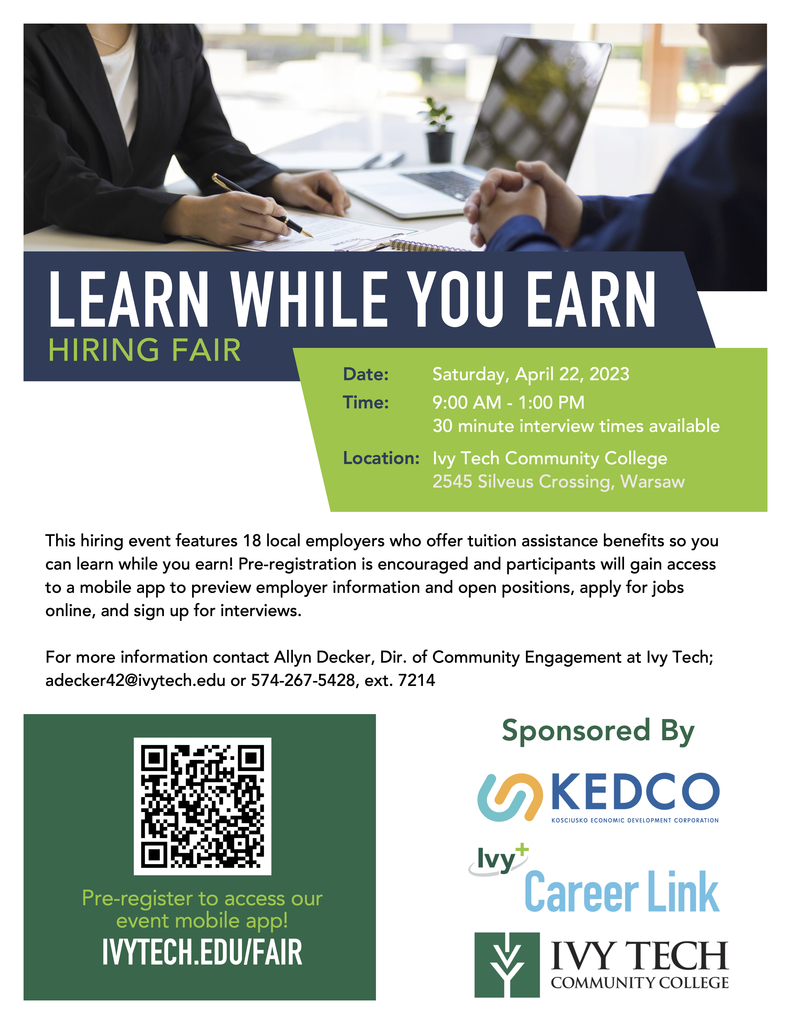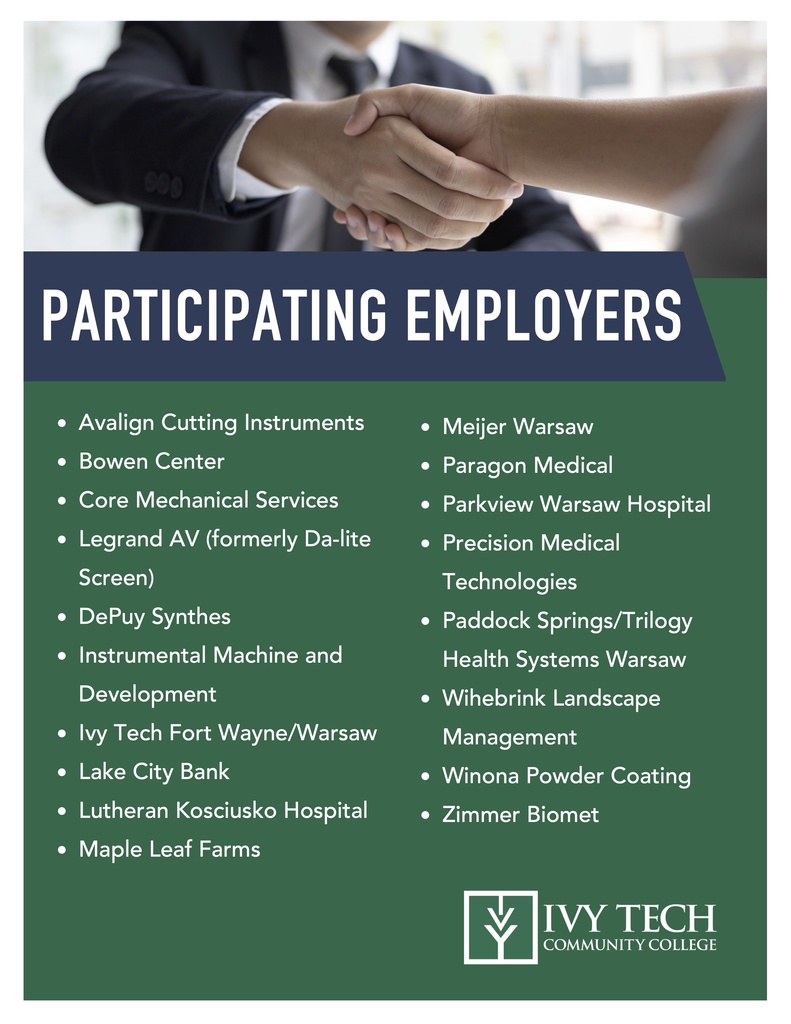 We need your help! 75 students have been preparing a resume and preparing for job interviews and we are still in need of volunteers to help with mock interviews on March 29th. Interviews will take place from 9:30 a.m.-12:30 p.m in the WCHS Career Center gym with lunch at 12:30pm. Contact
dlancaster@warsawschools.org
if you're interested!
The 1st Annual Northern Indiana Welding Competition is in full swing at Lakeview Middle School this morning. Competitors from Warsaw Area Career Center, Whitko Career Academy, and Wawasee Pathways CTE Cooperative are vying for prizes donated by several local organizations.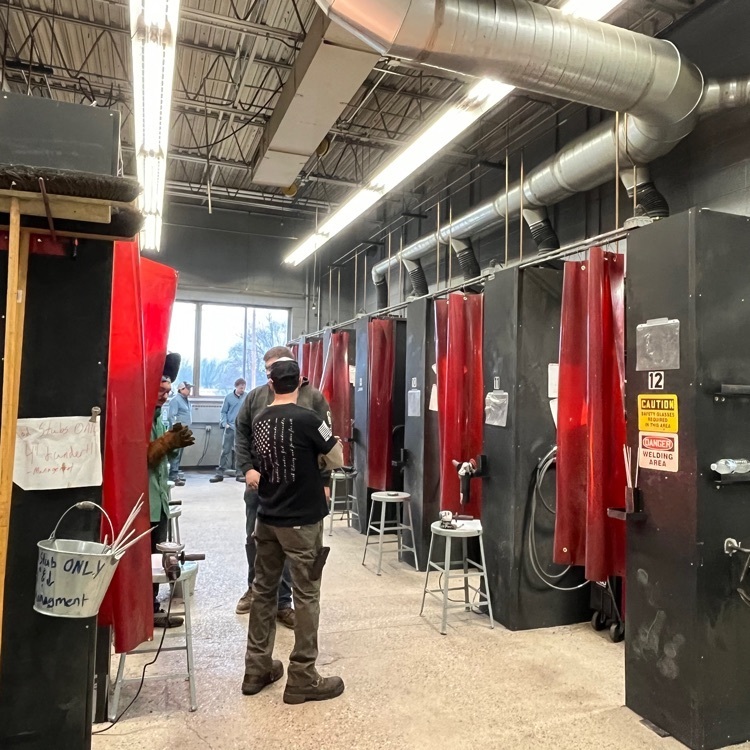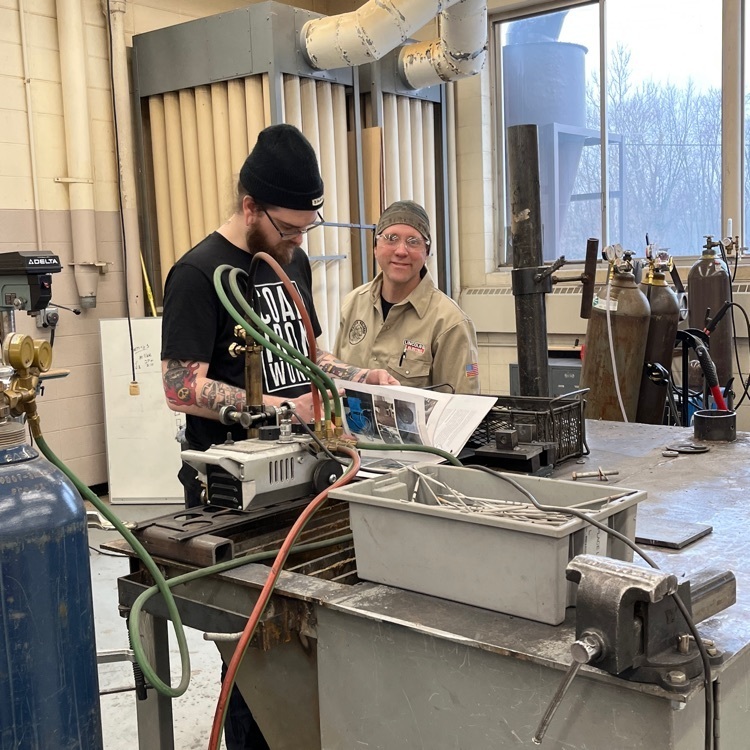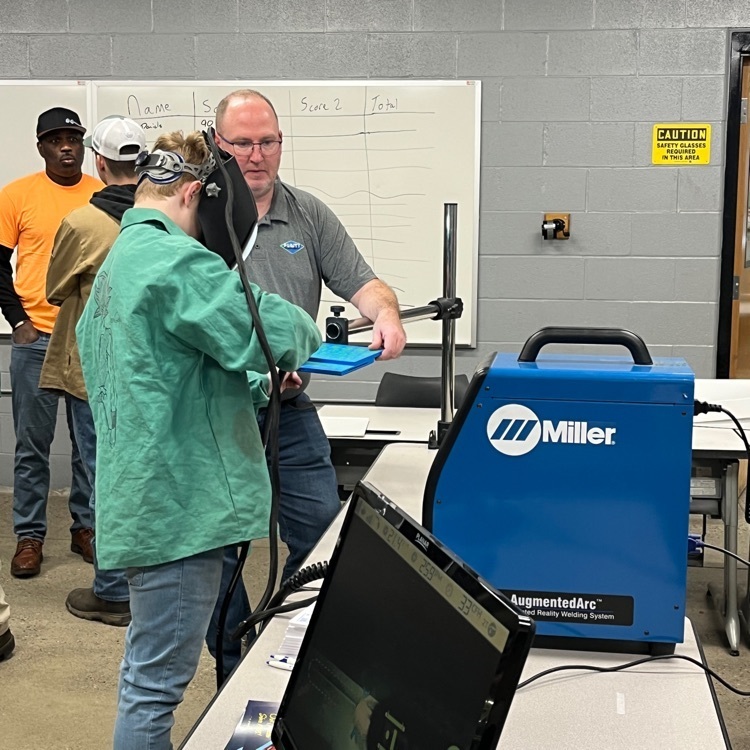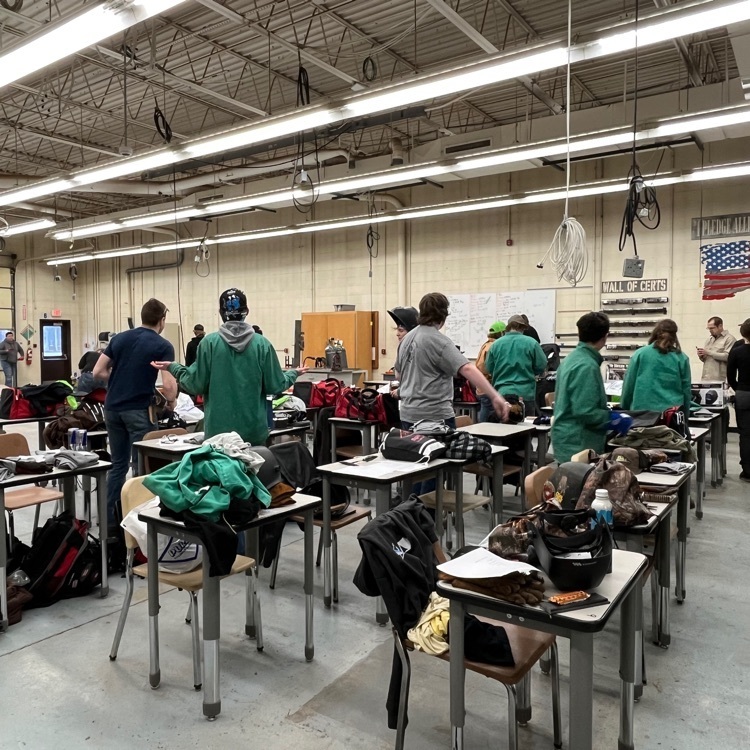 Spread the Word... WCS is looking for drivers! No Experience Necessary ~ WCS Provides CDL Training Opportunity for engaging work in YOUR community Current employees are eligible to drive (before or after work)! Flexible Schedule - Work/Life Balance (Nights, weekends, holidays, summers off) Could be as little 3-6 hours a day Opportunity for extra-curricular and charter trips (Optional) Health/Dental Insurance Offered (Employees over 30 hrs) Competitive Wages (starts at $18.50/hour) $2,000 SIGN ON BONUS (upon meeting milestones) Ability to make a positive difference each and every day! Link to Apply:
https://warsawcom.tedk12.com/hire/ViewJob.aspx?JobID=2690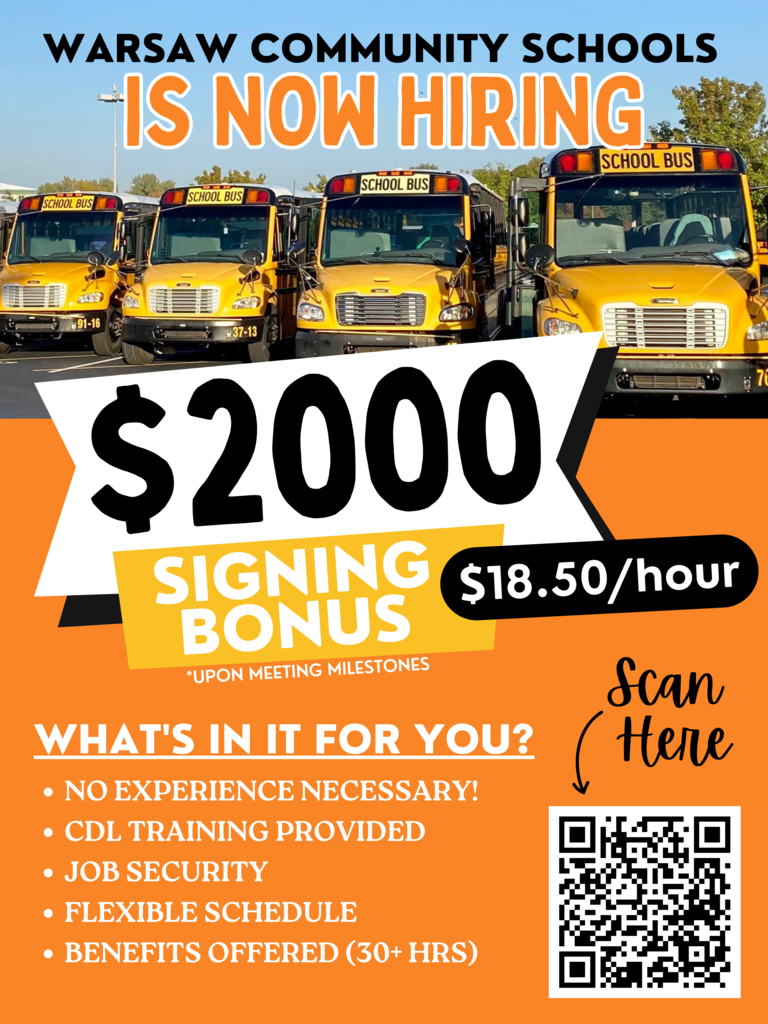 The Warsaw Area Career Center Cosmetology School has announced Salon Saturdays on March 25, April 22, and April 29. Appointments will be available on those Saturday mornings. Call 574-371-5085 to book a haircut, color, manicure, and more!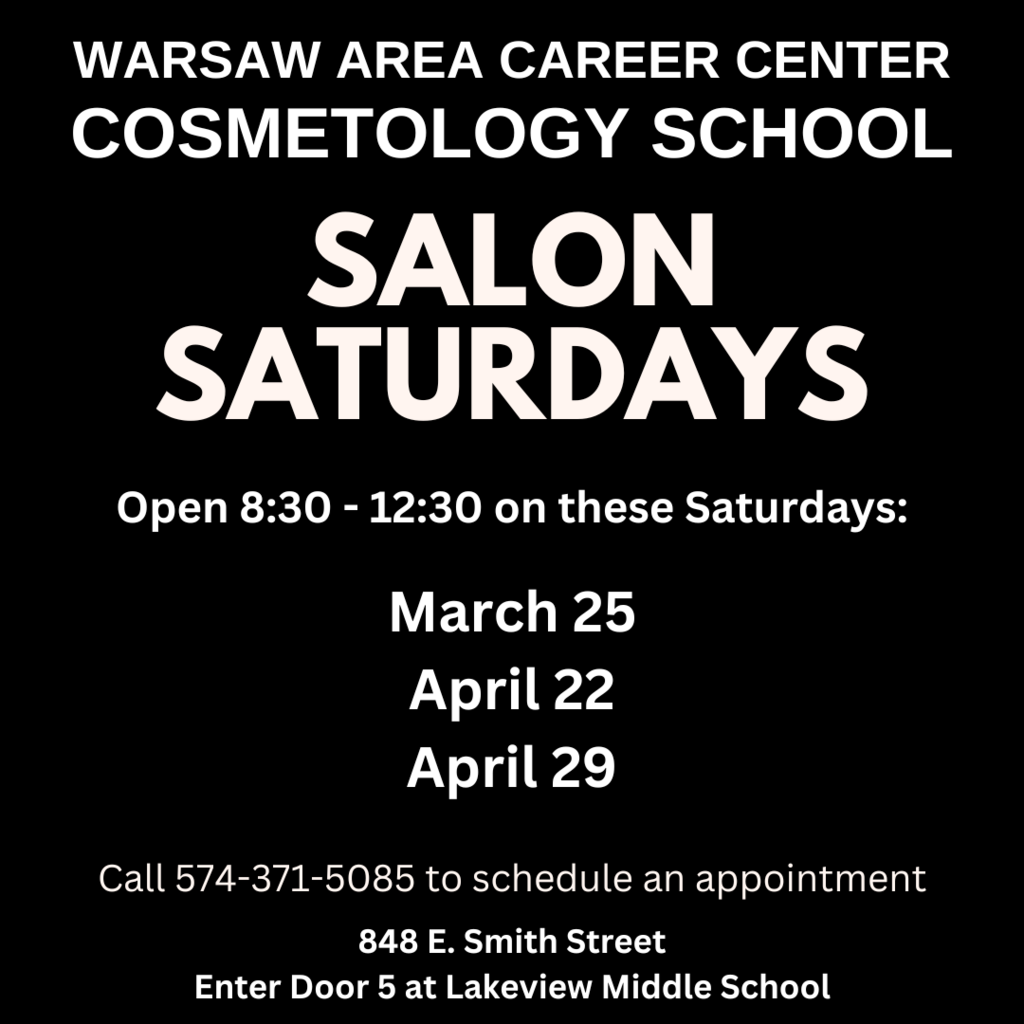 IMPORTANT ANNOUNCEMENT: 21st Century Scholars is an incredible program that pays up to 100% of tuition at public colleges in Indiana (and part of the tuition at private or independent colleges). Ivy Tech is hosting an enrollment blitz for current 7th and 8th-grade students, scholar track and important program updates for 9th-grade and 12th-grade scholars, and assistance with FAFSA for 12th-grade scholars. To find out if your child may be eligible, please contact Mrs. Hollar (Edgewood) or Mrs. Day (Lakeview). Students who register by Wednesday, March 22nd will receive a gift.
https://ivytech.qualtrics.com/jfe/form/SV_br81jyc7vb7SVfg?Q_CHL=qr
Ivy Tech Fort Wayne Coliseum Campus 3800 North Anthony Blvd Fort Wayne, IN 46805 Saturday, March 25, 2023 9:00 am - 10:30 am: 7th and 8th grades 11:00 am – Noon: 9th grade 12:15 pm - 1:45 pm: 12th grade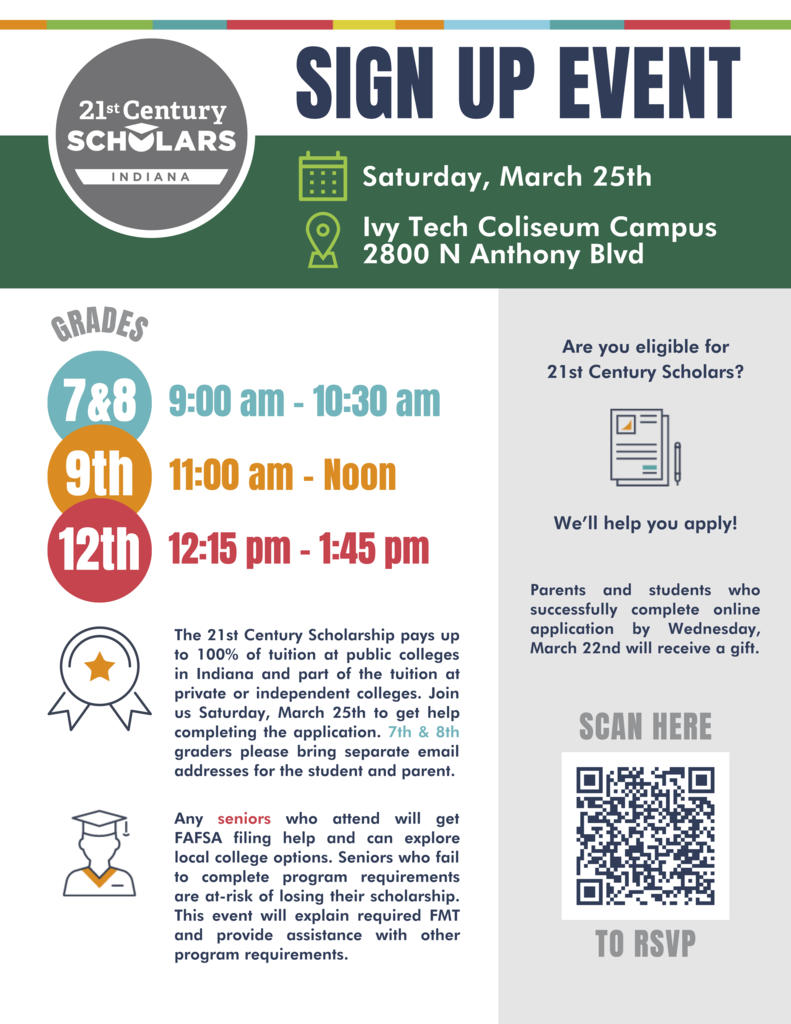 Several WACC students were recognized this morning as Students of the Week by The Warsaw Breakfast Optimist Club. Congratulations to: Brea Thompson, Alyssa Swanson, Kiersten Gagnon, Issy Hermann, Molly Kissling, Aby Hermann, Tessa Graney, Colton Stahl, Hannah Bradford, and Ethan Dorman. Not pictured, but also recognized: Zoey Young, Jobe Holderread, and Ethan Betances. Congratulations!